Mar 16 2014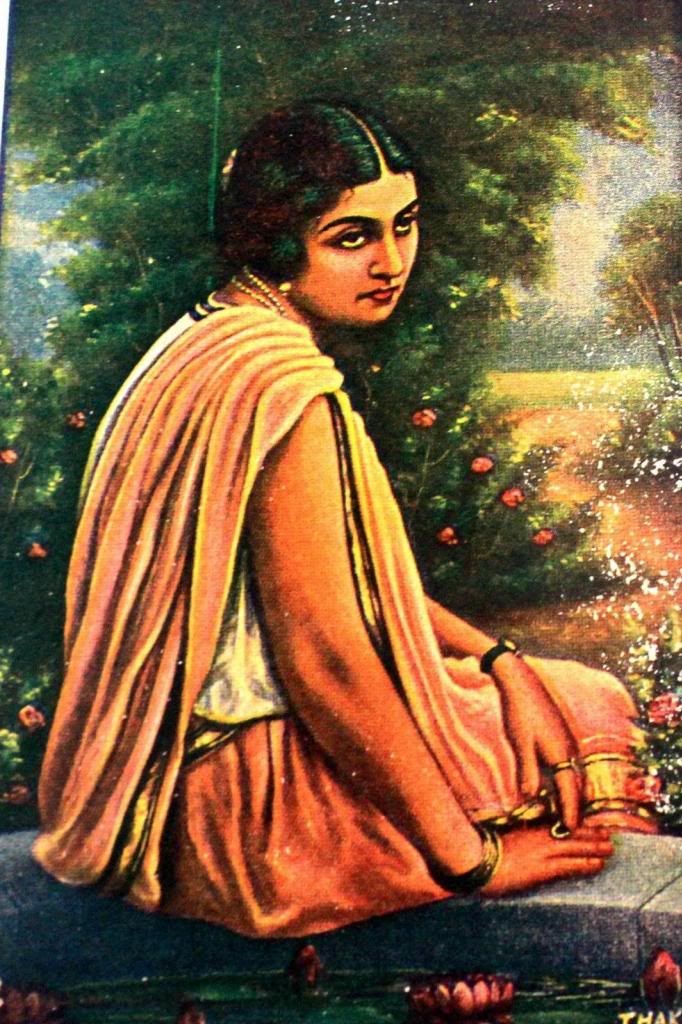 These promotional postcards (the Modern Glass House in Bombay) from around the 1930s, are a nicely contrasting pair:  One girl is very simple and soft, outdoors with floral elements, while the other is trendy, educated and bejewelled.  The saree colours are also completely different.
The print shop was a calendar company, so these are likely smaller version of current pin-up girls.  Were I younger, slimmer and living back then, I'd choose the green and blue outfit, as it would suit my style, personality and colouring far better than the sloe-eyed garden sylph in peach.  I love peach and apricot tones, but look dreadful in them.
And I must admit that I also love rainy days, so the urban lady's red and blue umbrella-as-accessory just tickles me!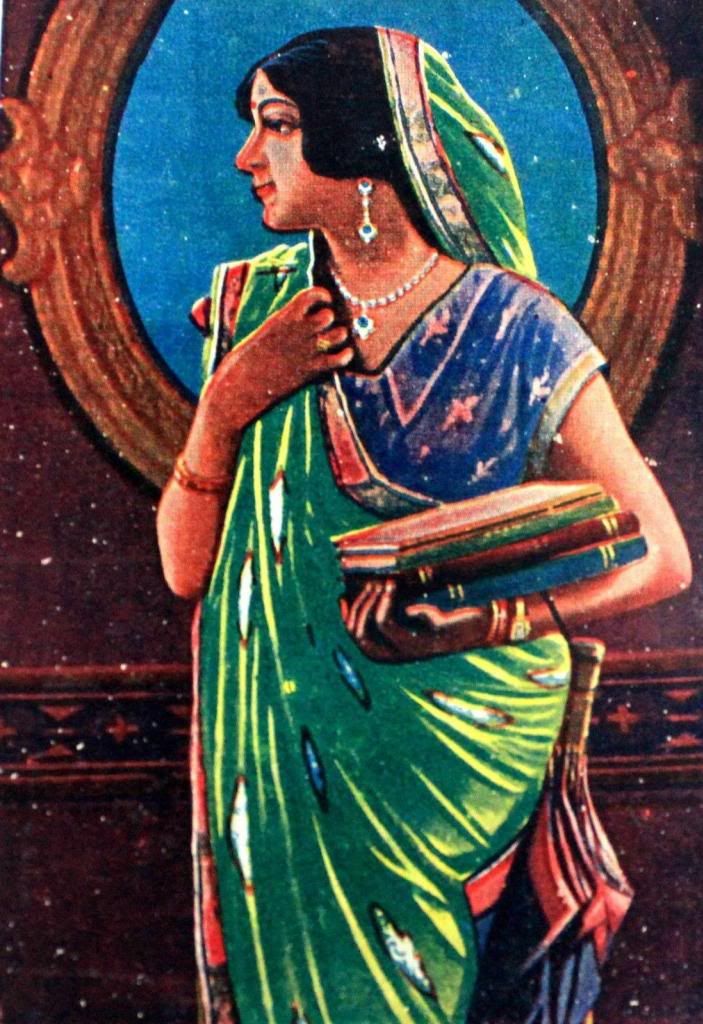 Facebook comments: